Teams
The fifth tab in setting up your campaign is the Teams tab.
There are three aspects to the Teams Tab:
To add a team, click "Add new Team".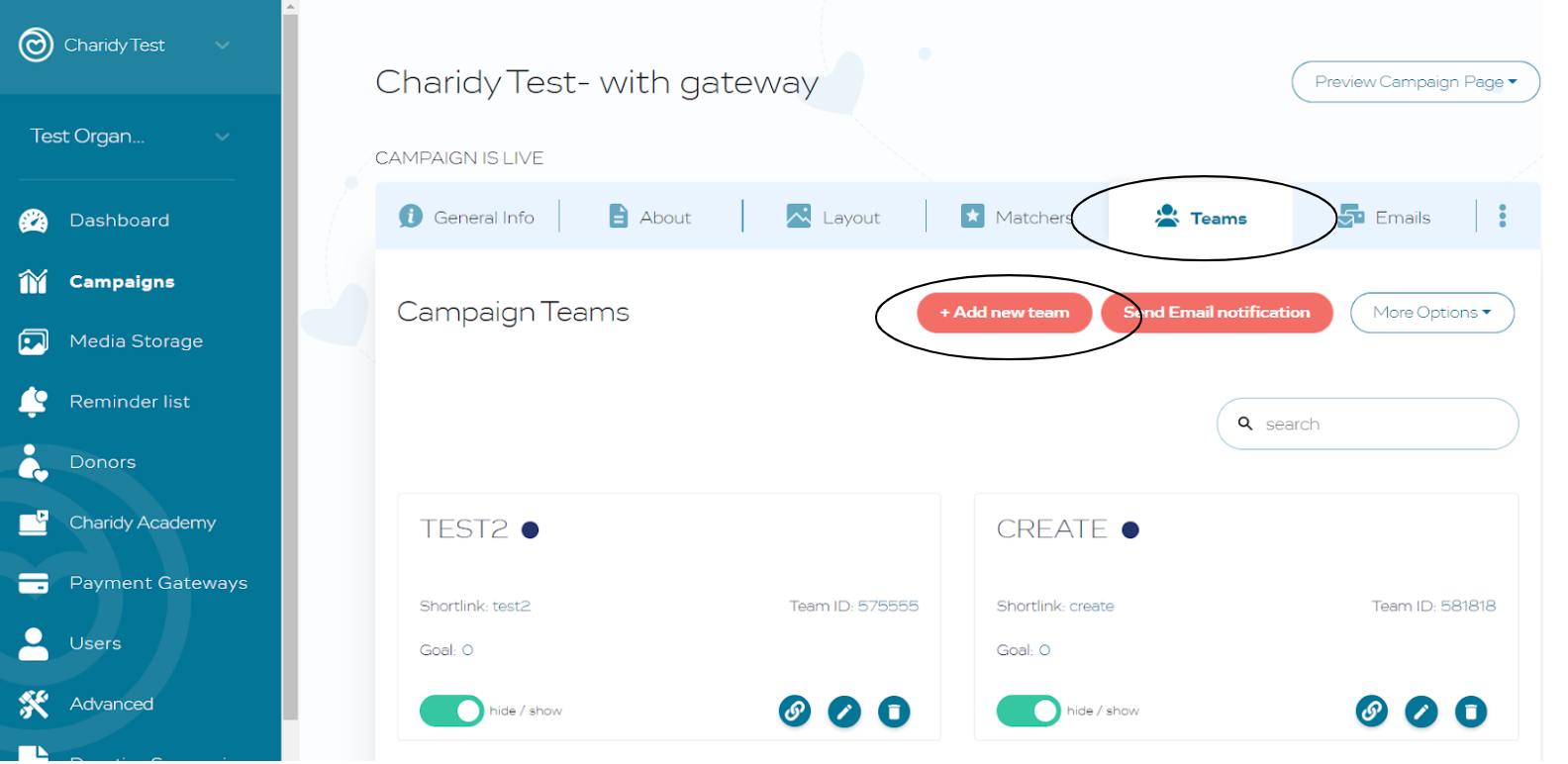 Enter the team name, team shortlink, and goal. You can also choose to enter a team image.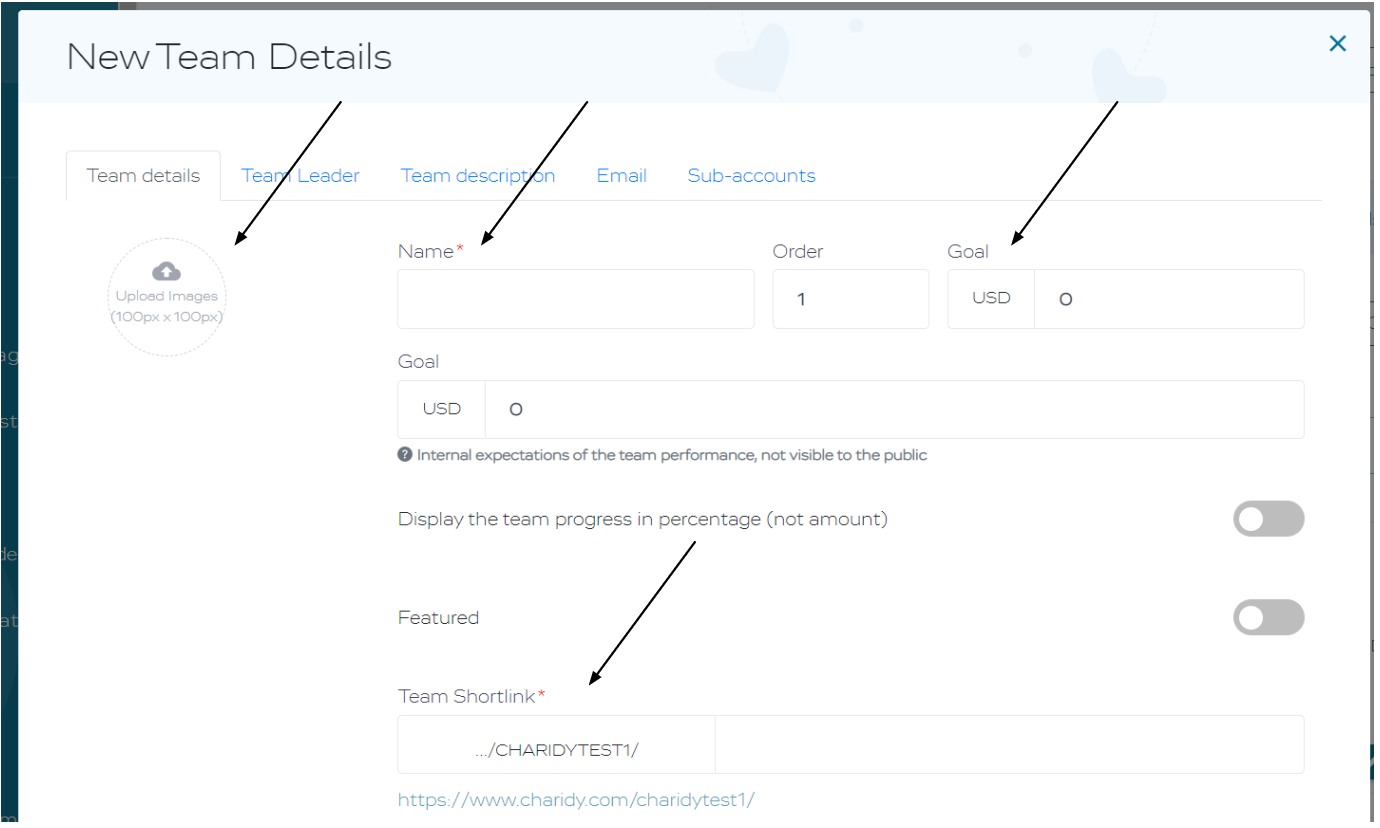 In the second tab, "Team Leader", you can enter the team leader's information. If you will be sending emails to all teams from the Charidy dashboard, include the team leader's email address and phone number.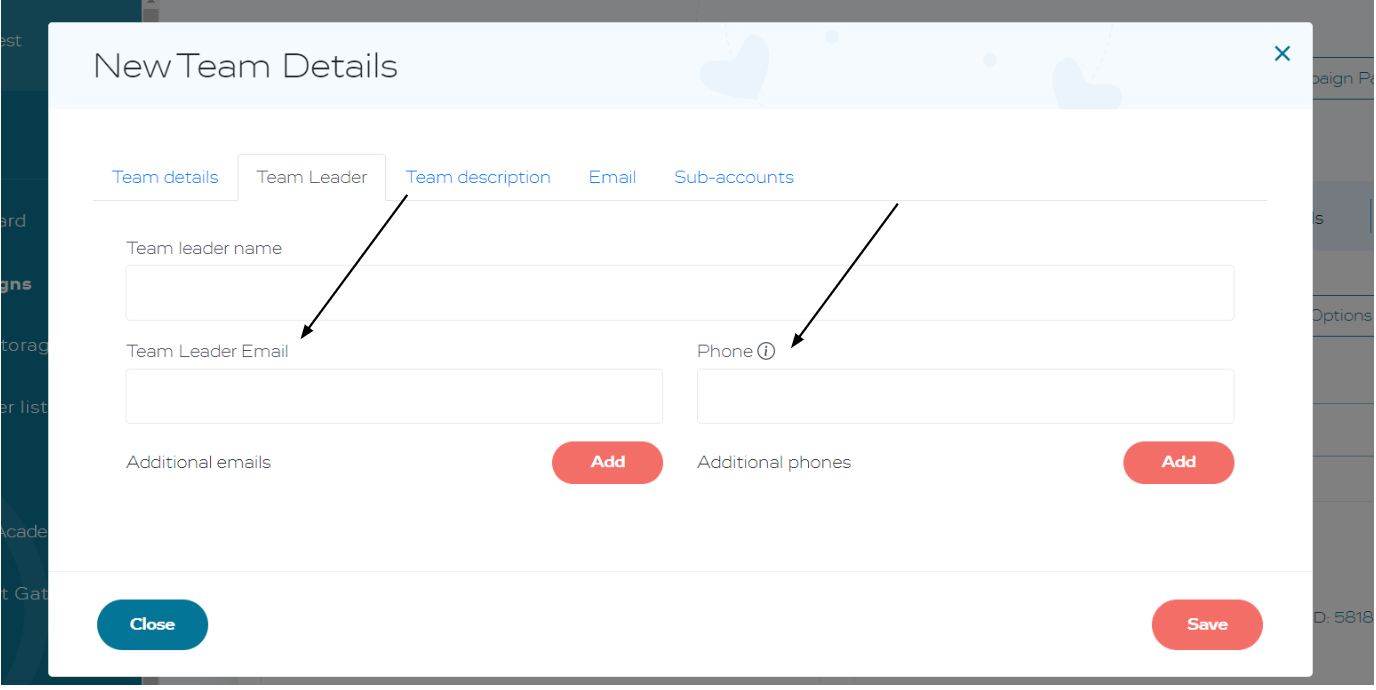 Send email Notifications:
To send an email to all or some of your teams, click "Send Email notification".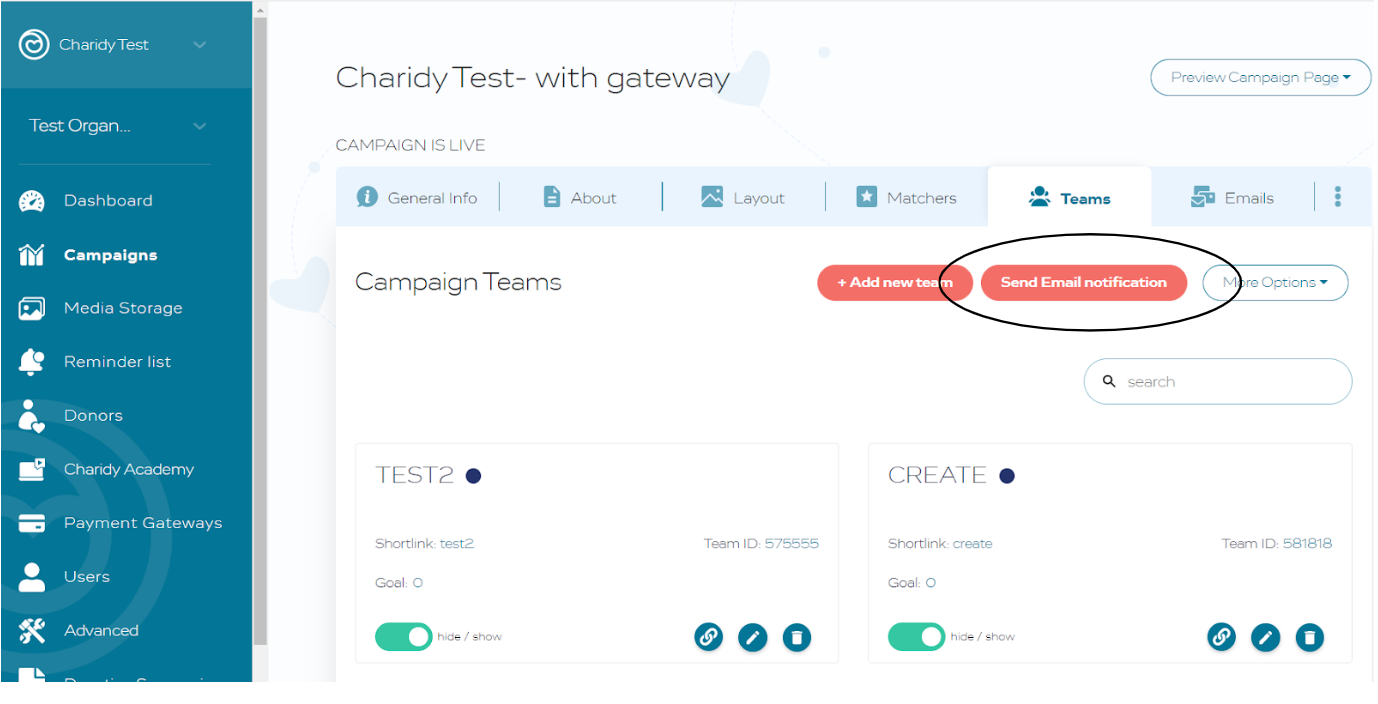 Enter which teams you would like to send the email to. Enter the reply email for team leaders to respond to. Enter your email subject. Then, using the placeholders, insert what you would like your email to say. Using the placeholders allows the program to automatically input the team name, goal, amount raised, shortlink, etc. This way you only need to fill out one email that will generate a personalized email to each team leader.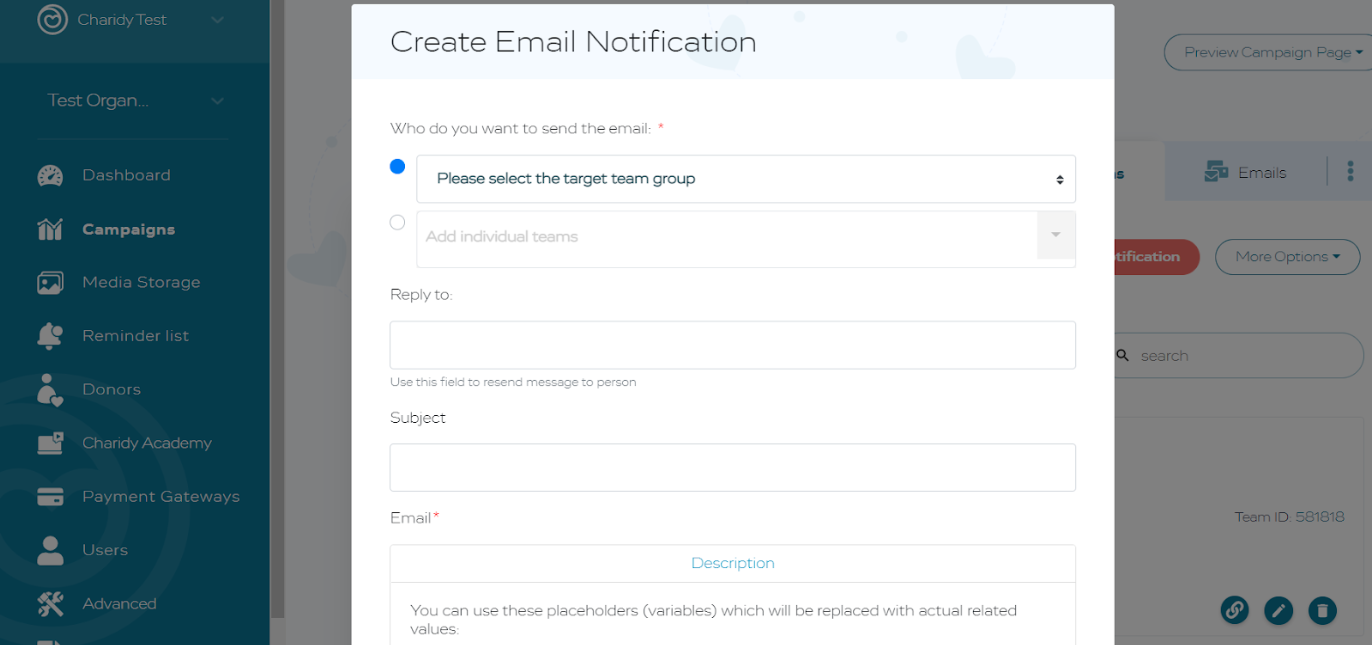 In the more options, you can select to delete all teams, import teams, or export teams.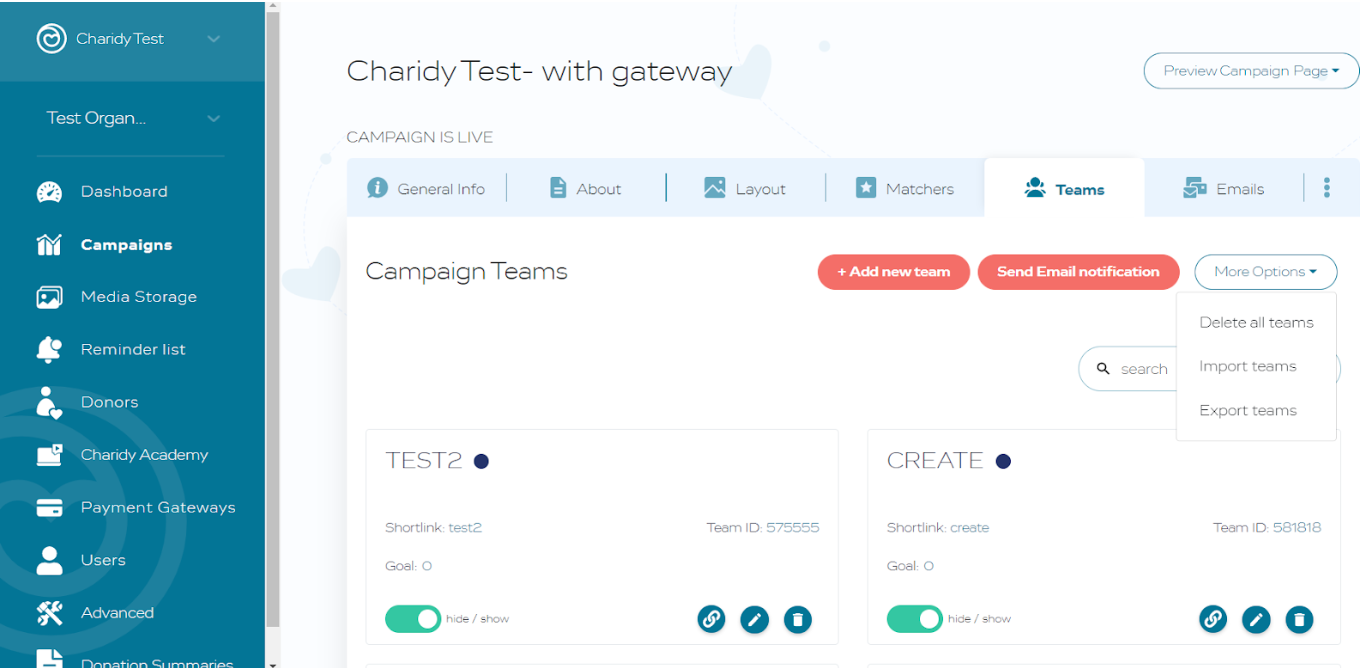 More articles on this topic: