What's in this article:

-How to change the look of the header
-Customization options
-Reset to default

Related Articles:


A donation confirmation letter is an email your donors will receive moments after successfully submitting a donation. In most cases, the receipt will be attached to this confirmation email (excluding Israeli payment methods, Paypal and a few others)


Here is how you can customize this letter:


1. Log in to your organization account dashboard, click the "Campaigns" button and select the campaign you are trying to customize.
2. Click on the 'emails' tab.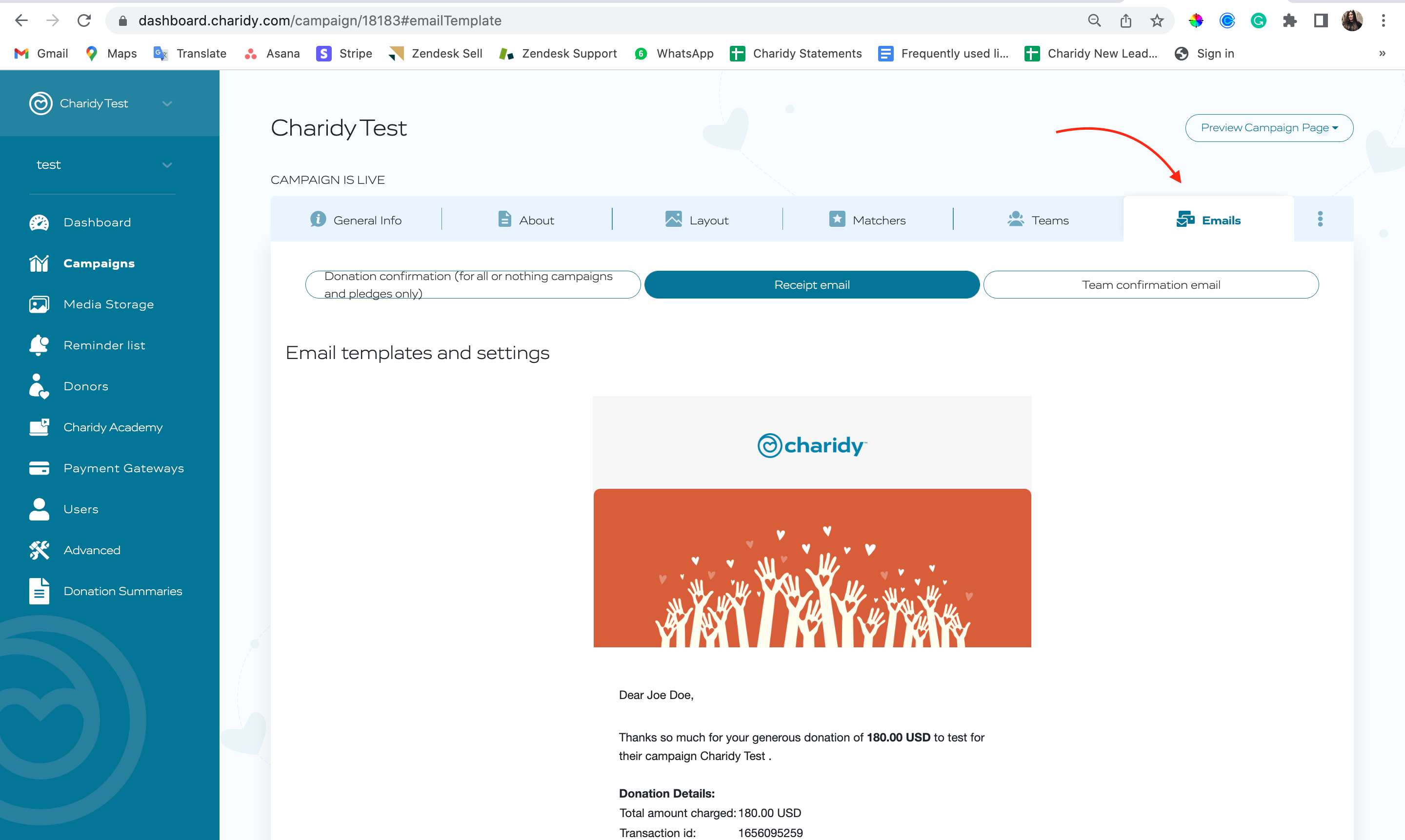 3. On this page, you can find three types of letters that can be sent out, each in its tab: donation confirmation, receipt email, and team confirmation email.

Things you can customize:


Upload custom header to the email (Image size 600px x 217px)


Set custom email content - you can customize the email content however you would like, using numerous placeholders to make it as personalized for the donor as you wish. You can even upload photos and videos by clicking on the small photo and video buttons on top of the text box where you will write your email content. Additionally, you can add a link to your letter by clicking the link button right next to the video button at the top of the textbox.


Another feature offered is that you can send emails in multiple languages by selecting 'add language' at the top of the custom email window.


You can always reset the text back to the original by clicking 'reset email to default content'




Please let us know if you have any additional questions in the comments below.

Written by Chavi Neeman.