Receipt Export
The Receipt Export is one of the many reports that can be generated from your organization dashboard. The Receipt Export allows you to download every receipt that was sent to your donors.
Additionally, you can also find each receipt next to each donation listed in the dashboard. Click on the little paper icon next to the donation listed and a preview of the receipt will appear.
How to Generate a Receipt Export:
On your dashboard, scroll down to the red button called "Export". Click and choose the third option, Receipt Export.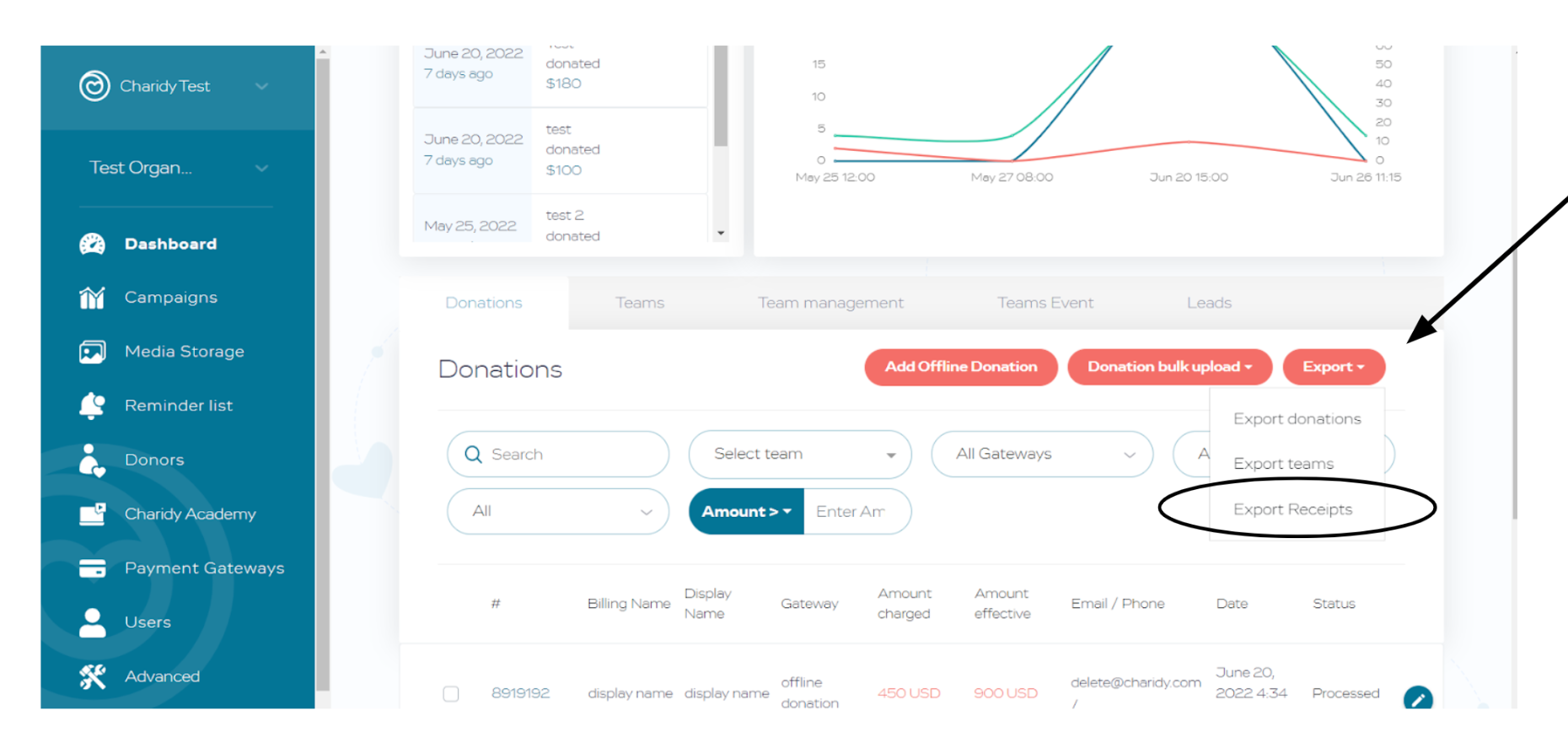 2. Enter the email address you would like the report to be sent to.
3. Choose a specific legal entity to export or choose all entities.
4. Click "Export".